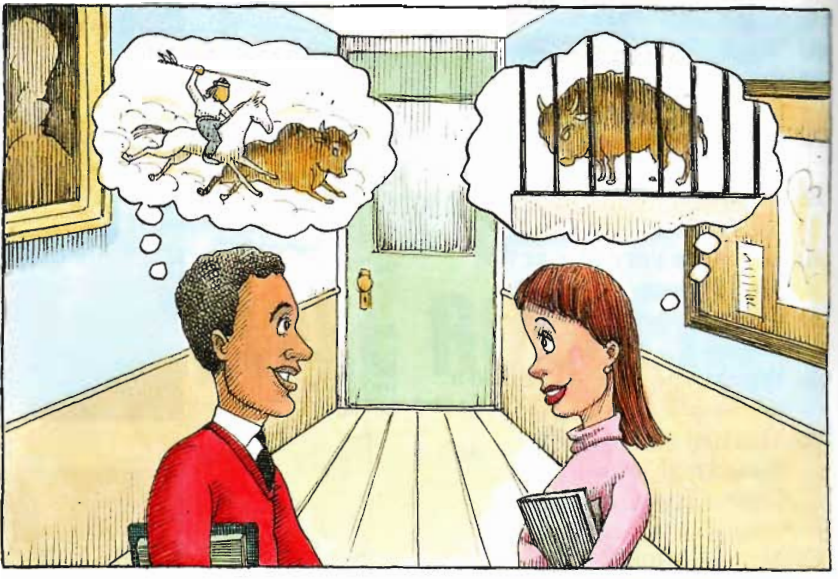 Put the verbs in parentheses ( ) in the correct tenses, then act out the conversation.
A: Where. . . (are) you yesterday? I phoned last night but you. . . (aren't) home.
B: I. . .(go) to the movies.
A: Oh, really? What. . . (do) you see?
B: I. . . (see) The Last Buffalo. Have you. . .(see) it?
A: No, I haven't.. . . (Is) it good?
B: Yes, it was. It's the best movie I've. . .(see) this year.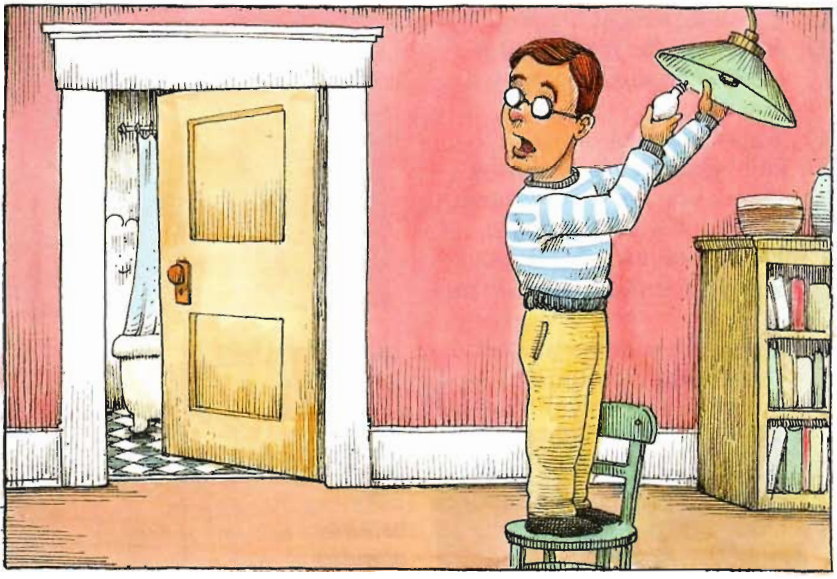 Complete the spaces with "anybody", "no one", "somebody", and "anything", then act out the conversation.
C: There's. . .at the door!
D: Can't you answer it?
C: No, I can't. I'm in the shower. I'm not wearing. . .!
D: OK, I'll answer it.
(later)
C: Who was it?
D: . . ..
C: What do you mean? I heard the doorbell.
D: Well, I opened the door, but there wasn't. . . there.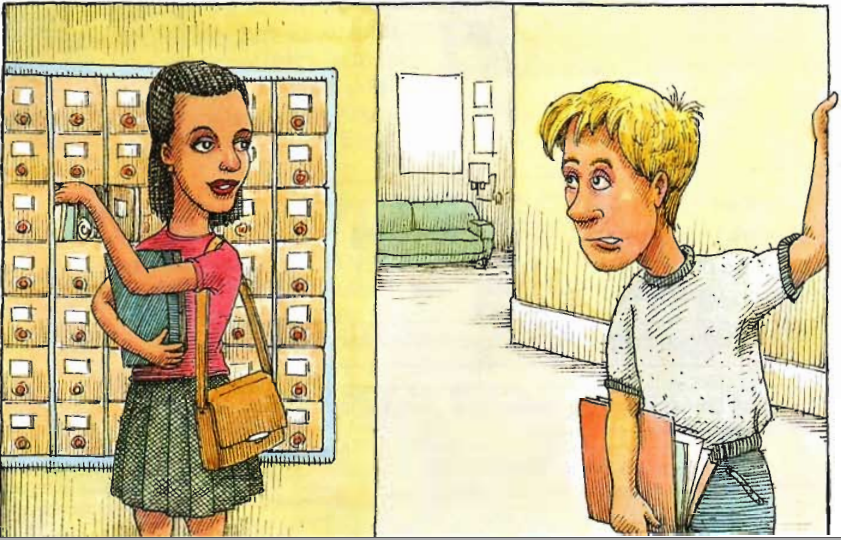 Complete the spaces, then act out the conversation.
E: . . .I borrow $20? The check from my parents hasn't. . .yet.
F: I'm very. . .. I can't lend you. . .money. I'm broke.
E: What can I do? I need. . .money. I. . .to go to the supermarket.
F: Why. . .you ask Tammy? She. . .has some money.
E: OK. Thanks.
This is a postcard from a store in Florida. Use it, and choose the best message for you.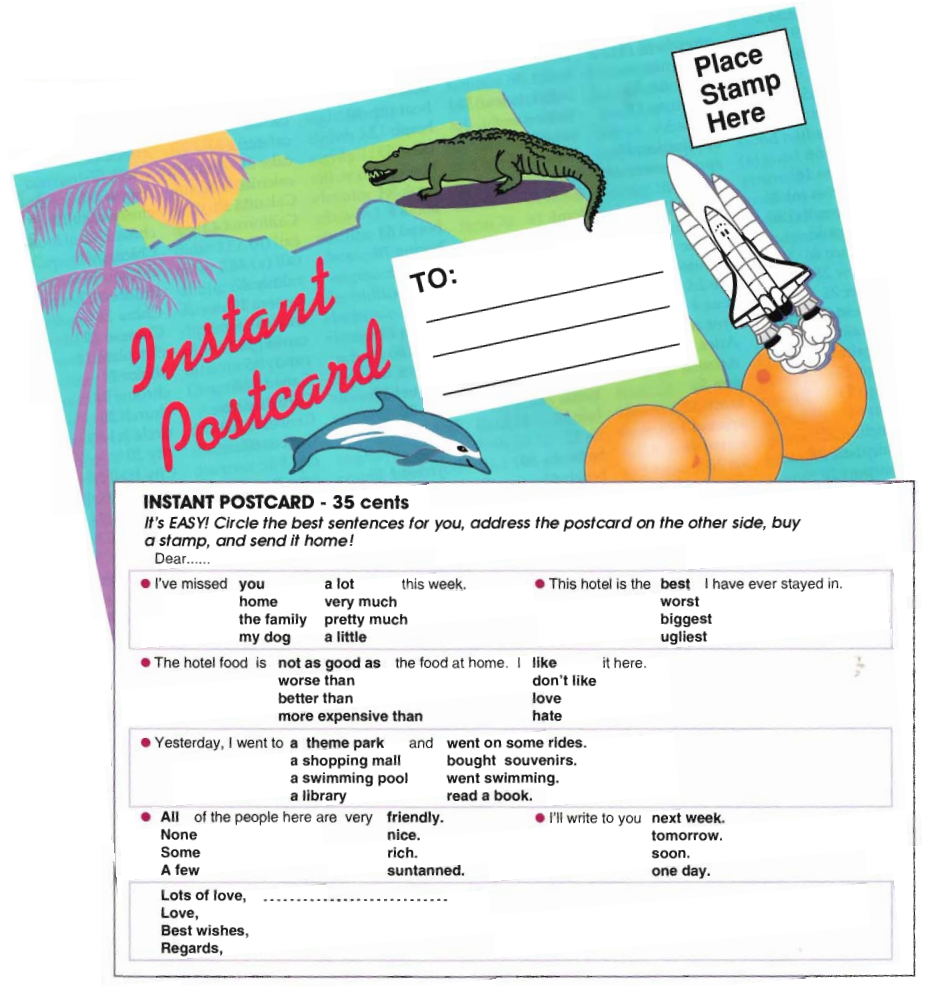 INSTANT POSTCARD – 35 cents
It's EASY! Circle the best sentences for you, address the postcard on the other side, buy a stamp, and send it home!
Dear………
I've missed you/home/the family/my dog a lot/very much/pretty much/a little this week.
This hotel is the best/worst/biggest/ugliest I have ever stayed in.
The hotel food is not as good as/worse than/better than/more expensive than the food at home. I like/don't like/love/hate it here.
Yesterday, I went to a theme park/a shopping mall/a swimming pool/a library and went on some rides./bought souvenirs./went swimming./read a book.
All/None/Some/A few of the people here are very friendly./nice./rich./suntanned.
I'll write to you next week./tomorrow./soon./one day.
Lots of love,/Love,/Best wishes,/Regards,
……………………………
Write a postcard like this one, but use your ideas.
"Thank you for being with us on your journey of learning English." – Anthony & Aileen