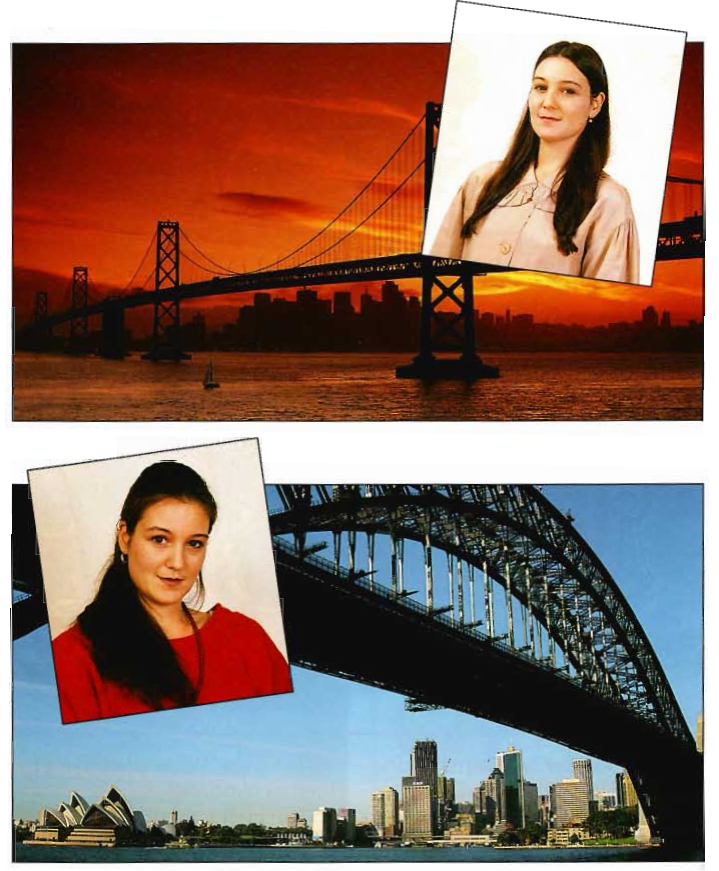 January 28, 1962 Janine was born in Manchester, England, at 3:35 AM. Her mother died a few days later.
March 1962 Mr. and Mrs. Swift adopted Janine.
1965 The Swift family emigrated to the U.S.A.
1968 Janine started school in San Francisco. Everyone called her Jan.
1974 Jan went into the hospital. They removed her appendix.
1981 Jan graduated from high school. She went to college. She majored in nursing.
1984 Jan started work at a hospital in Oakland.
1986 Jan became a paramedic. She also drove an ambulance.
1988 Jan married Ricardo (Ricky), an electrical engineer. Ricky's parents were from Cuba.
1989 Jan's daughter, Rebecca, was born.
1991 Jan's son, James, was born.
1993 Jan visited England on vacation.
Janine's search
Janine went to the hospital in Manchester and asked about her family. She found some interesting news! She was a twin. She had a twin sister! A TV company heard about Janine's story. They investigated for her. Janine's sister lived in Australia. They both had long dark hair. They both liked classical music. In fact, everything about them was almost the same.
Janine's sister
Her name is Janet (but everyone calls her Jan). She was born at 3:50 AM. Mr. and Mrs. Smart adopted her in March 1962. In 1965, they emigrated to Australia. Janet started school in 1968 in Sydney. In 1974, she went into the hospital and they removed her appendix. She graduated from high school in 1981 and she went to college. She majored in nursing. In 1986, she also became a paramedic and drove an ambulance in the Sydney area. She got married in 1988. Her husband's name is Richard, but everyone called him Ricky. His parents emigrated to Australia from Puerto Rico. Ricky's an electrical engineer. Her children were born in 1989 (Rebecca) and 1991 (James). The TV company telephoned her in Australia, but she wasn't there! She was on vacation in England with her family.
What's her sister's name?
What time was she born?
Who adopted her?
When did they emigrate to Australia?
When did she start school?
Where did she start school?
Did she go into the hospital? When?
What happened?
When did she graduate from high school?
What did she do then?
What happened in 1986?
When did she get married?
Who did she marry?
Where were his parents from?
How many children does she have?
When were they born?
What are their names?
Where did the TV company find her?
past simple: question generation; was born
"Thank you for being with us on your journey of learning English." – Anthony & Aileen