Unit 8: It happened to me
Unit 8: It happened to me
Bài học này có 3 bước, bạn làm theo thứ tự từng bước một. Xem hướng dẫn từng bước bằng cách bấm vào bước đó.
Bấm nghe bài hội thoại/bài nghe. Nhấp đúp vào bất kỳ từ nào để biết cách phát âm và ý nghĩa hoặc gõ từ cần tra cứu ở Từ Điển nhằm hiểu rõ ý nghĩa của từng câu. Sau đó, bấm nghe từng câu, tạm dừng, thâu âm, nghe lại để tự chỉnh sửa cách phát âm – nhịp điệu – ngữ điệu tốt nhất có thể. Tiếp tục như thế với những câu còn lại.
Bây giờ bạn hình dung ra ngữ cảnh trong bài hội thoại/bài nghe như đang diễn ra trước mắt và bạn chính là từng nhân vật trong đó. Các câu nói ra cần đúng phát âm và xuất phát từ cảm xúc của chính bạn. Thâu âm, nghe lại và điều chỉnh. Đối với học viên đã đăng ký, bạn lưu lại bài thâu và gửi qua Zalo để Anthony và Aileen chỉnh sửa phát âm nhé.
Bước 3: Luyện Nghe Hiểu Liền
Bạn cần thực hành lập lại bài hội thoại này đến khi bạn nghe hiểu liền như tiếng Việt và phát âm gần như giọng bản ngữ. Nghe hiểu liền là năng lực quan trọng nhất bạn cần đạt được trong học giao tiếp tiếng Anh. Và phát âm càng giống người bản xứ góp phần nâng cao năng lực nghe hiểu liền và an tâm khi giao tiếp.
We all spend 30% of our lives asleep in bed. This week we asked readers for letters about sleep and dreams.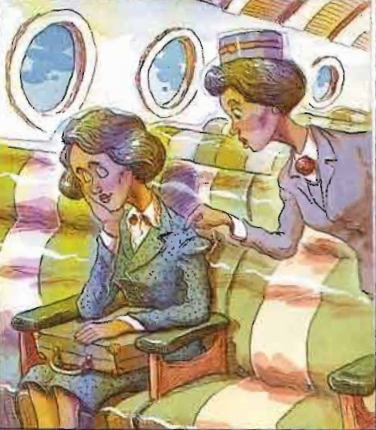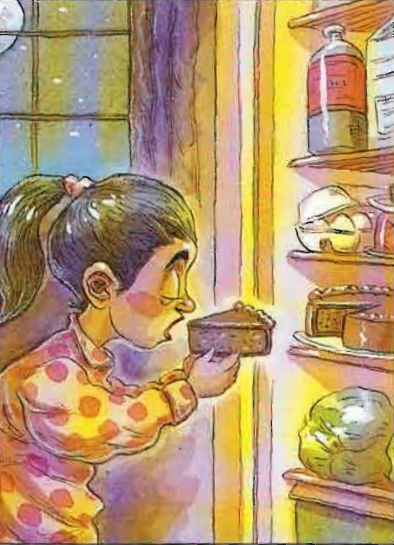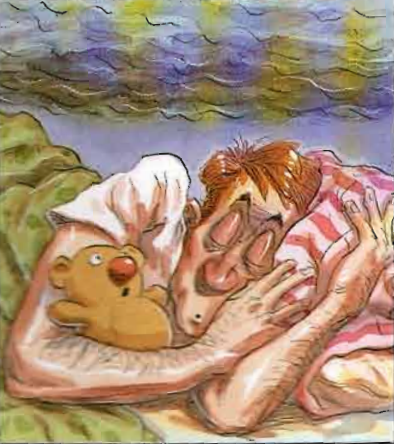 A SHORT FLIGHT
Last year I had to fly to London for business. I can't sleep on airplanes, so my doctor gave me some sleeping pills. I got onto the plane, sat down, and took two pills. We took off and a few minutes later I was asleep. When I woke, the flight attendant was shaking my arm. I was the only passenger on the plane. "Those pills were strong," I thought. I went to the baggage claim area. I couldn't see my bags anywhere. I went to the information desk, and asked about my bags. "Which flight were you on?" asked the desk clerk.
"The flight from New York—743," I said.
"But you didn't go anywhere, ma'am. Your aircraft had a problem with the engines and it came back. This is New York!"
Wilhemina C. Williams 
Paterson, New Jersey
SLEEPWALKER
My kid sister often walked in her sleep. One night I woke up suddenly. My sister was walking out of our room with her eyes closed. I got up and followed her to the kitchen. She opened the fridge and took out some chocolate cheesecake. Her eyes never opened. She ate it then went back to our room. I told her in the morning, but she didn't believe me. "Look in the mirror," I said. There was chocolate all around her mouth and nose!
Candi Faulkner
Oxford, Mississippi
WHAT A NIGHTMARE!
I once had a terrible nightmare. I dreamed I was in a hotel room on the 40th floor. The hotel was on fire. Smoke was coming under the door. I couldn't open the window. I hit it with a chair, but I couldn't break it. The room got hotter and hotter and the smoke got thicker and thicker. "This is the end," I thought. Then I heard a crash. Right then, I woke up. I was at home, in my own bed, in my own room, and the room really was full of smoke. The window was open, and a fire fighter was climbing into the room. He rescued me. My apartment was on fire!
Jackson Bums
Seattle, Washington
Most people need eight hours of sleep. How about you?
Some people need an alarm clock. How about you?
Some people can sleep anywhere – in a chair, on the floor, on a bus. How about you?
Some people always remember their dreams. How about you?
Some people dream in black and white, some people dream in color. How about you?
Most people have had a nightmare. How about you?
Have you ever woken up from a nightmare in a cold sweat? Can you remember what was so disturbing?
Are you a night owl? If so, how late do you usually go to bed?
Are you a morning person? When do you like to wake up?
Do you eat before going to sleep? Why or why not? Have you ever eaten in bed?
Have you ever suffered from insomnia? If so, how severe was it, and how did you deal with it?
When you have a problem, do you try to solve it before going to bed, or do you prefer to sleep on it until the next day?
Have you ever fallen into a food coma? What had you eaten?
Narrate a story of yours about the most beautiful dream or the most terrible nightmare you've ever had.