Bài học này có 3 bước, bạn làm theo thứ tự từng bước một. Xem hướng dẫn từng bước bằng cách bấm vào bước đó.
Bấm nghe bài hội thoại. Nhấp đúp vào bất kỳ từ nào để biết cách phát âm và ý nghĩa hoặc gõ từ cần tra cứu ở Từ Điển nhằm hiểu rõ ý nghĩa của từng câu. Sau đó, bấm nghe từng câu, tạm dừng, thâu âm, nghe lại để tự chỉnh sửa cách phát âm – nhịp điệu – ngữ điệu tốt nhất có thể. Tiếp tục như thế với những câu còn lại.
Bây giờ bạn hình dung ra ngữ cảnh của cuộc hội thoại như đang diễn ra trước mắt và bạn chính là từng nhân vật trong đó. Các câu nói ra cần đúng phát âm và xuất phát từ cảm xúc của chính bạn. Thâu âm, nghe lại và điều chỉnh. Đối với học viên đã đăng ký, bạn lưu lại bài thâu và gửi qua Zalo để Anthony và Aileen chỉnh sửa phát âm nhé.
Bước 3: Luyện Nghe Hiểu Liền
Bạn cần thực hành lập lại bài hội thoại này đến khi bạn nghe hiểu liền như tiếng Việt và phát âm gần như giọng bản ngữ. Nghe hiểu liền là năng lực quan trọng nhất bạn cần đạt được trong học giao tiếp tiếng Anh. Và phát âm càng giống người bản xứ góp phần nâng cao năng lực nghe hiểu liền và an tâm khi giao tiếp.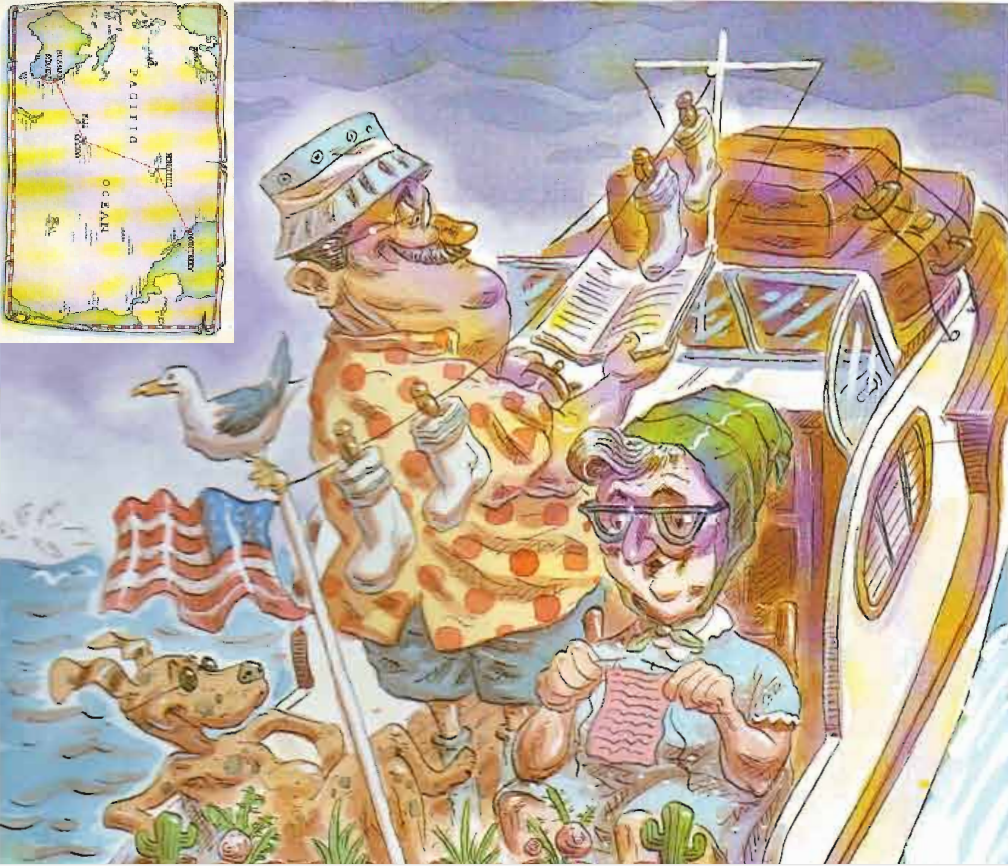 Interviewer: Good evening, and welcome to Channel 35 News. A 66-year-old Monterey man, Mr. Walter Busby, is in the studio with us. Mr. Busby is a retired bank clerk. Tomorrow morning he will begin a fantastic voyage. He and his wife, Betty, are going to sail from Monterey, California, to Australia. That's 7,000 miles across the ocean – in a small motorboat.
Int: Now, Walter…
Waldo: Please, call me Waldo. All my friends call me Waldo.
Int: All right, Waldo. Why are you doing this?
Waldo: Well, I haven't seen my son for ten years. He lives in Australia. And we've never seen our grandchildren.
Int: But your boat isn't very big, Waldo. Will it get to Australia?
Waldo: Oh, yes. I think so. It'll get there all right. It'll take a long time, of course. But we're not in a hurry. I just retired, you see. And we'll stop on the way.
Int: Where will you stop? Do you know?
Waldo: Oh, yes. We have a map. Here it is. We'll stop at several places. We'll need food and gas.
Int: Ah, yes. Food. What'll you do about food?
Waldo: No problem. We'll catch fish.
Int: I see. And water?
Waldo: That won't be a problem either. It'll rain. It rains a lot at sea, you know.
Int: Will you take a radio with you?
Waldo: No, no, no. We never listen to the radio. We don't like pop music. We like some peace and quiet. We'll take a lot of books.
Int: Well actually, I meant a two-way radio. How will you navigate? Will you use a compass?
Waldo: A compass? No. We won't need a compass or a radio. We'll navigate by the sun and stars. I got a book from the library.
Int: Well, good luck, Waldo. You'll certainly need it.